DA1432 DECT Pendant is a simplified handset without display and keyboard with central Panic Button to initiate (alarm) calls, Mode Button used for Nurse Services (serviced alarm) and selector for Outgoing Telephone Calls, hands-free loudspeaker and a highly sensitive microphone.

Voice announcements act as a voice assistant in different situations and the signaling of the multi-color LED ring provides the user a comfortable handling of the pendant.

DA1432 can be used with necklace or belt clip adaptions. Both adapters are supervised via photo sensors.

DA1432 can be used as DECT handset for incoming calls and outgoing calls. In case urgent help is needed the user can press the central panic button anywhere in the home and either a DECT alarm message is sent out immediately via the subscribed DECT base station to a Home Care Center or a normal DECT voice call is established to relatives, friends and neighbors depending on the emer-gency phone numbers configured via the HTA configuration Software.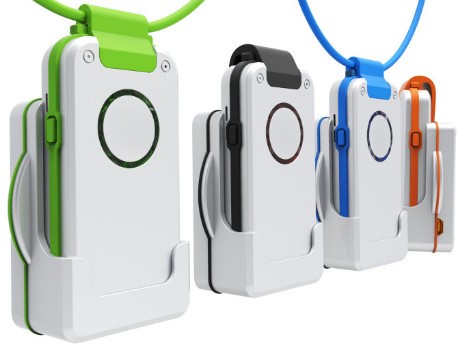 Application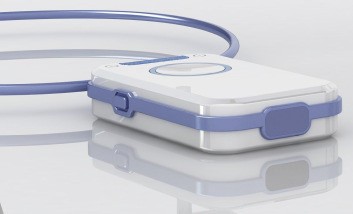 DA1432 DECT Pendant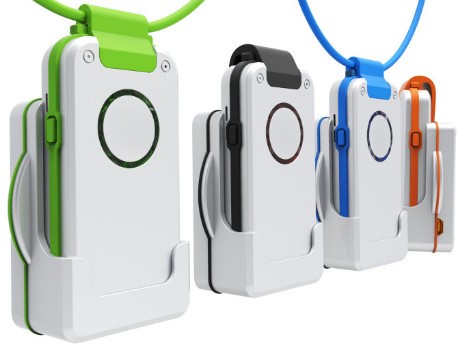 DA1432 DECT Pendant variants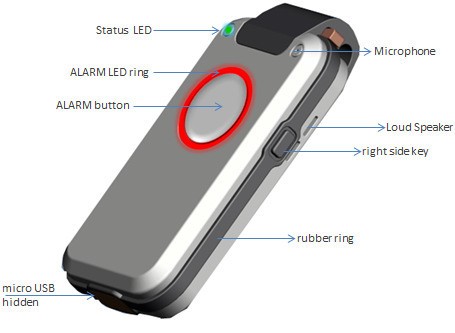 DA1432 DECT Pendant details